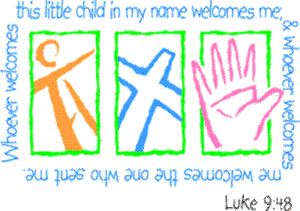 Started in 1991, Little Church serves the Sunday 11:30 am Mass.
Its aim is to help children from 4 – 7 years to understand the Gospel and the scriptures of the day. The children leave Mass at the reading of the lessons and return at the offertory, when two of them are invited to bring the bread and wine to the altar for the Consecration.
Little Church is very popular and there can be upwards of 40 children joining, so we're always looking for willing volunteers to help!
Note: Little Church is not available currently